Mission Statement

To instill a passion for playing tennis by making our programs enjoyable, educational and accessible.

List of Current and Former Schools
SAN DIEGO COUNTY: Adobe Bluffs Elementary, Alcott Elementary, Americas Finest Charter School, Barnard Academy, Bay Park Elementary, Cadman Elementary, Curie Elementary, Dana Middle, Herritage Elementary, La Jolla Elementary, Loma Portal Elementary, Maranatha Christian, Mission Bay Montessori Academy (MBMA), Ocean Beach Elementary, Reformation Lutheran School, Silver Gate Elementary, Standley Middle School, Tiffany Elementary, Wolf Canyon Elementar. SAN FRANCISCO: Holy Name School, The Laurel School
Meet our coaches

Name: Kevin S.
Experience: 10 Years Coaching
Locations: San Diego
Specialty: Youth and Adult Beginner

Learn More

What is the best piece of advice you could give to beginning players?



It's always two steps forward and one step back. Not only in tennis is this true, but in any new endeavor. Be patient with yourself, work at your own pace and communicate with your coach. Your coach is actually a guide, and the better you communicate with them the more you will learn. Trust in your skills and keep playing.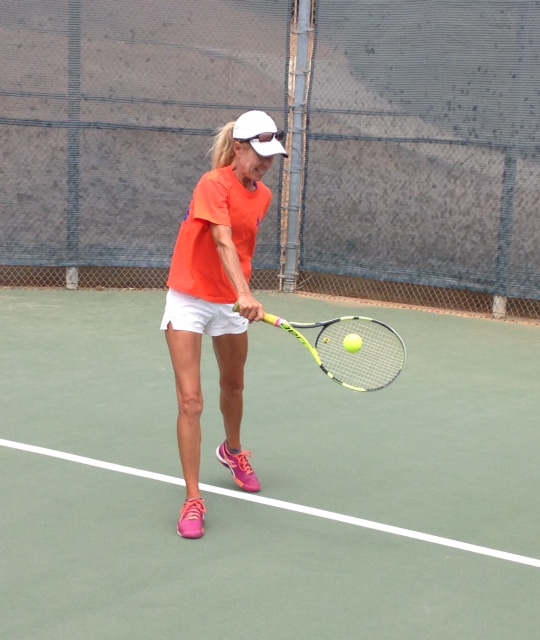 Name: Monica S.
Experience: 5 years coaching
Locations: San Diego
Specialty: ORANGE (7-8), GREEN 'dot' (9-10), Juniors and Adults


Learn More

What does tennis teach a person about life?



Tennis teaches that discipline and hard work are needed to succeed just like other things in life. Once one does those things, success will follow. Tennis also teaches sportsmanship which carries over to everyday life as it is important to know how to get along with others.